Preston cable specialist VolkerInfra embraces multi million-pound opportunity from world's biggest offshore wind farm
2018-10-18T07:55:00.0000000Z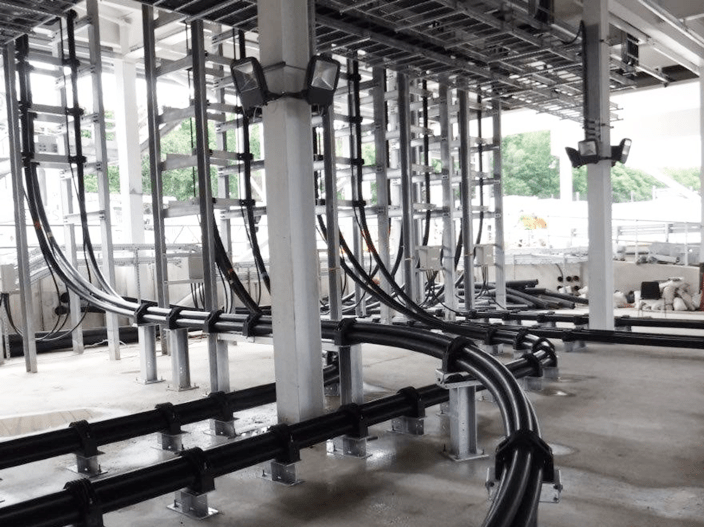 Lancashire based extra high voltage cable system specialist VolkerInfra, has signed a multi million-pound contract with Ørsted to install 360km (around the same distance as Preston to Plymouth) of high voltage (220kV) onshore cables for the massive Hornsea 2 offshore wind farm.
Hornsea 2 is in the early stages of construction and when complete in 2022 will be the biggest offshore wind farm in the world, capable of supplying clean electricity to well over 1.3 million homes across the UK.
Ørsted, constructing the offshore wind farm, has been
encouraging UK suppliers
to "grasp the opportunity" provided by this multi-billion pound infrastructure project. So far, significant contracts have been placed with UK companies including Balfour Beatty for the
onshore substation
, and major components including the
inter-array cables
and
81m turbine blades
will also be manufactured in the UK.
Duncan Clark, Programme Director for Hornsea 1 and 2 said: "The UK already leads the world in offshore wind capacity, and we are building the biggest offshore wind farms in the world here. Importantly, and especially following last week's IPCC report, these projects will contribute significantly to reducing the UK's carbon emissions, and they are also providing huge opportunities for UK businesses.
Hornsea 2 key facts
Hornsea 2 has a capacity of 1.4GW – enough power for well over 1.3 million homes
It will consist of 165 Siemens Gamesa 8MW turbines, with the majority of 81m blades to be made in Hull
It will be located 89km off the coast of Yorkshire
Construction of the onshore substation on North Killingholme began in July 2018
Hornsea 2 is expected to be completed in 2022
It will be operated from Ørsted's new operations hub in Grimsby which will be the largest facility of its kind in the UK when built.
"We want to see as many UK companies as possible involved, whether they are already supplying offshore wind or growing their business in new markets, so we're delighted to award this multi million-pound contract to VolkerInfra, who we have worked with before on UK projects. We look forward to working with firms that offer first class operations in the UK to deliver this nationally significant infrastructure project on time and on budget."
Having worked with Ørsted on a previous project, Burbo Bank Extension, VolkerInfra will now install three 220kV circuits along the 39km onshore cable route for Hornsea 2, which runs from Horseshoe Point in east of Tetney to the substation site in North Killingholme.
Peter Cooke, Technical Development Director at VolkerInfra, said "We are delighted that Ørsted has selected VolkerInfra as their partner of choice to deliver this highly strategic project. We now look forward to demonstrating our professionalism, expertise and exceeding their expectations of our delivery capabilities in this arena."
As part of its efforts to encourage UK suppliers to get involved in Hornsea 2, Ørsted have organised a
supply chain event
on 14 November at Magna Science Adventure Centre in Rotherham. VolkerInfra, and other tier one suppliers, will join the Hornsea 2 project team at the event, which is open to suppliers from all over the UK, to maximise the number of UK companies at all levels of the supply chain.
Peter Clusky, Hornsea 2 supply chain development manager said: "In the past five years alone, Ørsted has placed major contracts directly with nearly 100 different UK companies to help build and maintain our offshore wind farms. The majority of these contracts have a value of over £1 million and more than 75% of these companies have received multiple contracts.
"Dozens more tier two firms have also benefitted by working indirectly with these tier one suppliers, as well as other non-UK tier one suppliers where we are not able to source from the UK at tier one. We remain absolutely committed to supporting the development of a world-class UK supply chain for offshore wind that can also take advantage of the growing global market."