Cumbria firm to supply crane parts for DONG Energy's Barrow offshore wind farm
2016-03-17T09:00:00.0000000Z
DONG Energy has signed a contract with a UK-based supplier of crane parts for its Barrow offshore wind farm.

Cumbria-based supplier MPM North West Ltd will supply lifting arms for Davit Cranes to the DONG Energy owned and operated wind farm, located seven miles offshore, west of Walney Island, Barrow-on-Furness.

The local company will manufacture and supply 60 new lifting arms for the offshore wind farm, with fabrication starting immediately and installation expected to take place at the beginning of June. The contract also includes three years of maintenance work for MPM North West.

On top of the UK manufacturers, the steel used to fabricate the parts will be British, and all delivery, transport and supporting materials will be UK-based, ensuring a high percentage of local content for the procedure.

Colin Nicol, Deputy Operations Manager at Barrow offshore wind farm, said: "DONG Energy is committed to investing in the UK and we always try to source materials from UK based companies whenever we can. It is especially pleasing to find a company that has the expertise to carry out this work right here on our doorstep. MPM North West is based a short distance away, and it is important to us that local people and materials will contribute to improving the wind farm."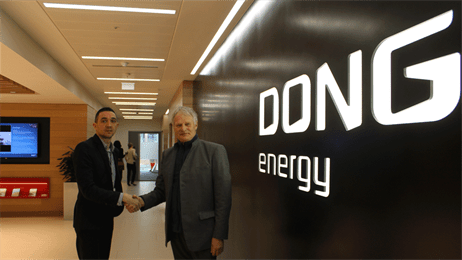 Davit Cranes will be used by the team at Barrow to transport material to and from the offshore wind farm for maintenance work via crew transfer vessels. It is expected that their addition will streamline all future routine repair work and further improve the health and safety protocol on site.

Barrow offshore wind farm, which has its operations and maintenance base on Barrow Island, comprises 30 turbines with a combined total capacity of 90 megawatts, producing enough power for over 60,000 homes. It has been operational since 2006.