United Kingdom
6 Vacancies
Build a career at the forefront of the green energy transition
Have you thought about a new professional challenge with a global organisation that's driving the green energy transition here in the UK? At Ørsted, you'll get to work with bright minds on challenging tasks – whether you have an engineering, commercial, technical, or business background – at the world's most sustainable energy company.
Our operations – made up of 1000+ employees in the UK – stretch from Barrow, Grimsby, and Liverpool in the North to Brightlingsea and London in the South. Our key focus in the UK is developing our offshore wind capability, currently comprising twelve operational wind farms with another one in construction and three in development. We also operate the world's first bio plant, a unique waste-to-energy solution that will provide energy for up to 9,500 UK homes. Wherever you join us, you'll find skilled and collaborative international teams who work together to break new ground whilst prioritising the safety and well-being of all our colleagues.
Did you know?
Ørsted is committed to the UK Offshore Wind Sector Deal which aims to grow the industry in a sustainable way that benefits more individuals and communities.
Our UK projects

Since 2004, Ørsted has been developing, constructing, and operating offshore wind farms in the UK – our biggest market. Our 12 operational offshore wind farms currently power 4.5 million homes, and with another one in construction, this number will rise to 5.6 million homes by 2022.
By the end of 2021, we will have invested over GBP 13 billion building offshore wind farms in the UK. We're committed for the long term, both to leading the green transformation and to investing in the communities where we operate.
We're dedicated to being a great place to work

We believe in fostering an inclusive workplace that not only encourages high performance, but also provides the flexibility for our employees to nurture their well-being – both at home and in the office.
Extensive benefit package including life and private medical insurance
Exciting career prospects with a growing, global company
Attractive pay and pension
Fitness and wellness facilities
Lunch at all offices
Sports and social club
Supporting our veterans
At Ørsted, we seek to support the employment of veterans and already have many service veterans working on offshore, onshore, and in other businesses across the UK.
Read our pledge
Education for a greener future
We're passionate about supporting skills, education, and the future of renewable energy. Discover our partnerships that support educational initiatives across the UK.
Learn more
Grimsby (East Coast Hub)
Once famous for its thriving fishing industry, Grimsby's port has allowed it to foster an exciting new industry on its docks. Working with industry, the coastal town has developed a vision focused on
offshore wind
and the renewable energy sector.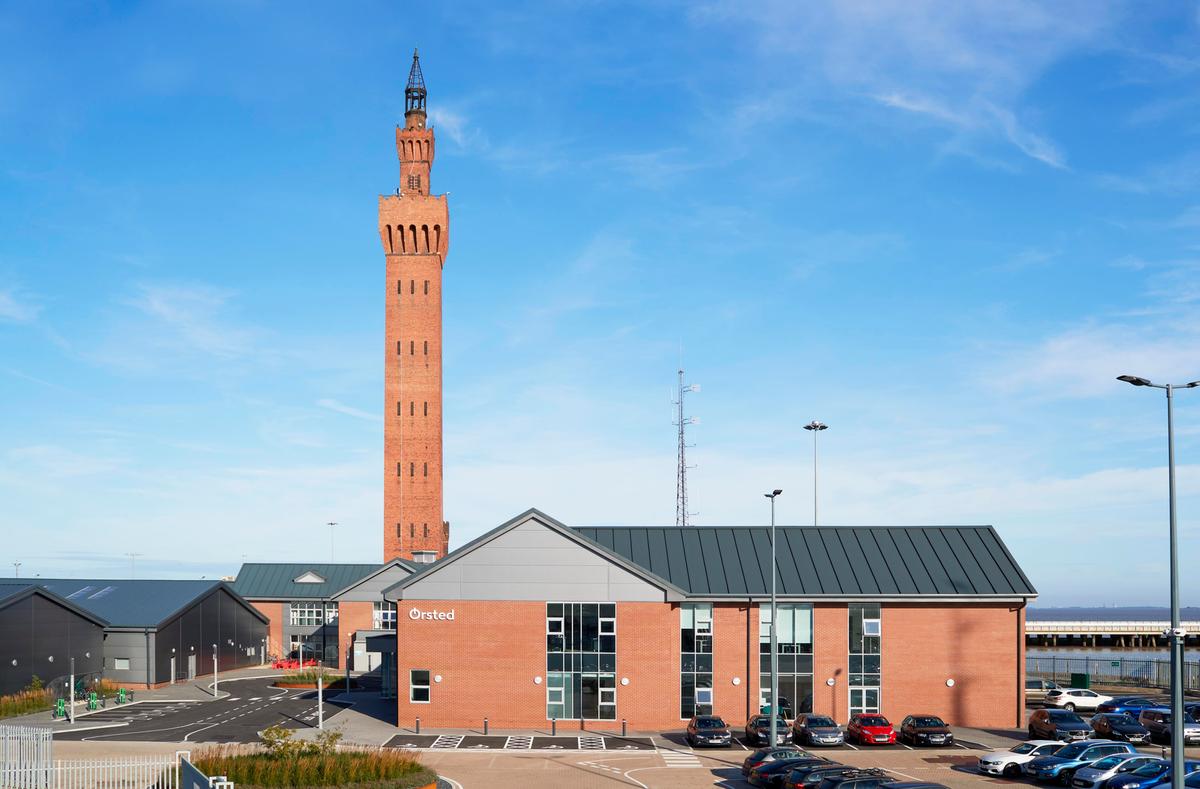 Typical roles
Administration
Engineering & construction
Operations and technicians
Procurement
Today, we're championing the Humber as a blueprint for green development. Home to the world's largest operations and maintenance facility and soon the world's largest offshore wind farms, Hornsea One and Hornsea Two, the Humber is leading the way in offshore wind. We're also excited to be involved in the second phase of the Gigastack project, which is exploring the potential for industrial-scale renewable hydrogen in the Humber.
We're committed to creating well-paid, high-skilled, and long-term jobs in coastal communities around the UK, and helping to raise the aspirations of the young people in those areas. In partnership with National charity OnSide Youth Zones, we've donated GBP 1 million pounds to support Grimsby Youth Zone, a dedicated facility for 8-19-year-olds, or up to 25 for those with additional needs, that will offer long-term opportunities to learn and develop skills through positive activities and support from peers, youth workers, and partner organisations.
Learn more about Grimsby Youth Zone
Building sustainable communities
We want to have a positive and lasting impact on the communities in which we operate. Through our East Coast Community Fund, we've awarded over GBP 1.5 million to community and environmental projects since the Fund launched in 2016. Over 120 worthy causes have been supported so far in coastal areas of Yorkshire, Lincolnshire, and North Norfolk.
Our office
Located on Royal Dock adjacent to the iconic Grimsby dock tower, our East Coast Hub is a light, modern, and open-plan office space for around 200 people, with a close and collaborative working culture. Here, the atmosphere is one of passion and positivity – we look out for one another and there is a sense that we're doing something good for the local community and our planet.
The space features an on-site canteen, lounge with table tennis, showers and changing facilities, bike storage, and free secure parking. Our flexible working environment offers multiple meeting rooms, quiet working areas, hotdesking, soundproof meeting pods, and height-adjustable desks. Our sports and social committee frequently organises funded social events, adding to the fun and social atmosphere at the hub.
As well as our East Coast hub in Grimsby, we have our Brightlingsea office near Colchester on the Essex Coast. Open since 2010, the office is home to around 20 staff – mostly operations and wind technicians.
Barrow-in-Furness
Barrow-in-Furness is our West Coast operations hub, which extends as far south as Liverpool bay. Barrow-in-Furness was traditionally a centre for smelting and exporting steel, but today the town has been transformed into a hub for energy generation.
In 2006, Ørsted began operations in the area and helped Barrow on its journey to become a pioneering town in the global offshore wind industry, serving thousands of homes with green energy.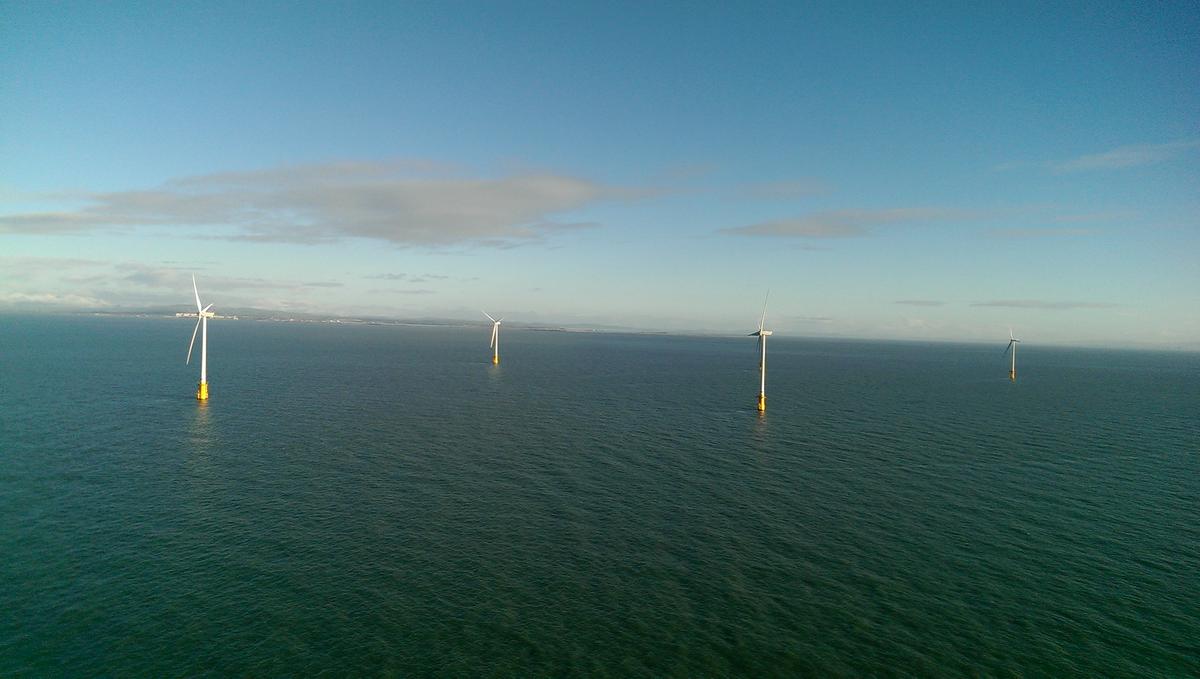 Typical roles
Administration
Facilities
Operations and technicians
Strategy and business development
Powered by a workforce of over 200 colleagues predominantly from the Barrow area, our West Coast hub has laid the groundwork for how our global Operations business works. Proud to be local, and always thinking global, Barrow-in-Furness is an established centre of excellence for our business. A place where colleagues from across our portfolio come and learn how to perform world-class offshore operations.
"Barrow Offshore Wind Farm was the first UK project for Ørsted. Producing power for over a decade, Barrow continues to perform at a very high standard and boasts an outstanding HSE record. It's exciting to be involved in one of the first offshore wind farms in the UK."
Peter Houghton, Head of Barrow Operations
Giving back to the community
From school mentoring programmes and careers fairs to sponsoring local initiatives, Ørsted is deeply involved in the communities in which we operate. For example; at the start of the global pandemic, Ørsted donated GBP 35,000 to Bay Hospitals Charity to help the local hospitals meet the challenges of COVID-19, in addition to continuing support of the vital work of St Mary's Hospice with a donation of GBP 20,000. Ørsted is proud to be a valued local partner in and a good neighbour to the people in the community.
Our office
Our Barrow-in-Furness hub is undergoing a process of extensive refurbishment. Set across three separate buildings, each location is being redeveloped and modernised to provide an environment where innovation and collaboration can thrive. Providing colleagues with state-of-the-art facilities where they can take full advantage of a flexible working environment that offers multiple meeting rooms, quiet working areas, hotdesking, soundproof meeting pods, and height-adjustable desks.
The hub is positioned in close proximity to a railway and bus station. Close by, there are plenty of independent gyms, cricket, golf football and rugby clubs, as well as a range of food and shopping facilities.
Our other main site for West Coast Operations is our Kings Wharf Operations & Maintenance facility on the banks of the river Mersey. Kings Wharf, inaugurated in 2017, provides operational support to our wind farms constructed in Liverpool Bay and was home to the world's first commercial deployment of the 3.6 MW and 8 MW offshore wind turbines.
London

The London office is a regional and international hub for the Ørsted Group in the UK and hosts all businesses and functional services. Our main areas of business include offshore and onshore wind, markets and bioenergy and new projects in hydrogen, battery storage, and Renescience.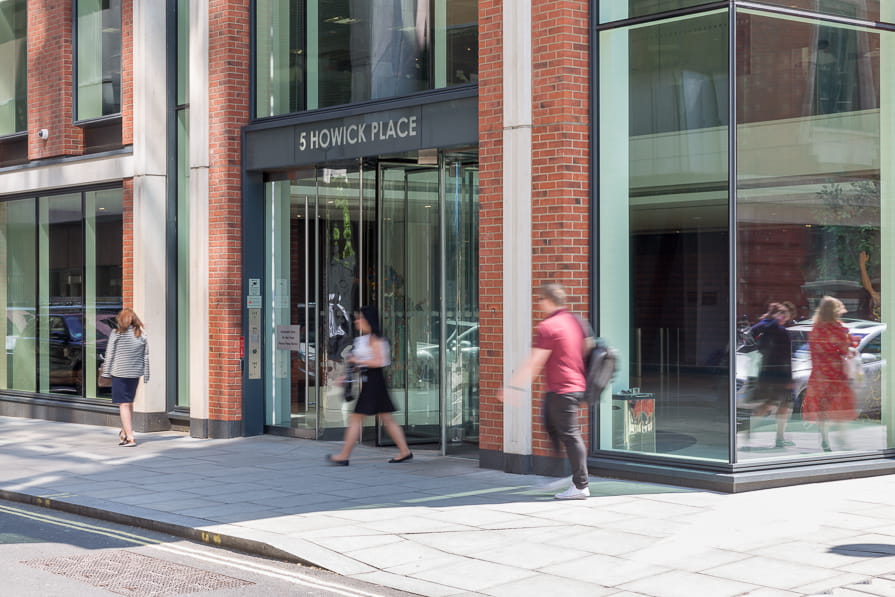 Typical roles
Administration
Engineering & construction
Facilities
Finance and controlling
Human resources
IT and digital
Marketing, branding, and communication
Operations and technicians
Procurement
Public affairs, regulatory, and legal
Sales and energy trading
Strategy and business development


Our office
Located in Westminster, close to London Victoria, St James' Park, and Westminster underground stations, our London office is a modern and flexible work environment for around 500 employees. There are plenty of break-out spaces for informal meetings and quiet working pods for when you need some time to focus.
Our communal canteen covers the entire ground floor and serves healthy breakfasts, snacks, and barista coffee throughout the day, as well as providing an extensive, healthy – and free to staff – lunch buffet every day.
We have access to fitness classes in a gym just around the corner, and there are weekly visits on-site for discounted physio and massage therapy. There's a prayer room for multi-faith practice. We have showers, lockers, and bike storage and many of our colleagues choose to commute on two wheels or two feet. Our London social committee regularly organises trips to the theatre as well as pub quizzes, table football tournaments, and more.