Full steam ahead on REnescience Northwich construction
2016-08-25T13:30:00.0000000Z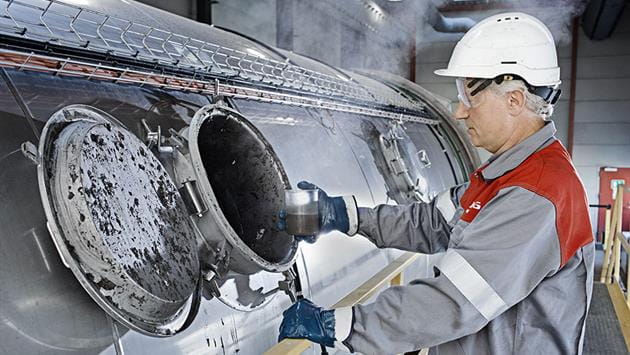 Over the past two months, there has been significant progress on all areas of DONG Energy's construction site in Northwich, UK, where we are building the first full-scale REnescience plant. The REnescience plant will be the first in the world capable of handling household waste by means of enzymes.

Project Director Flemming Ravnholt Kanstrup, DONG Energy, says: "The construction is progressing according to plan. All the anaerobic digestion tanks where the organic matter will be broken down, have now been erected. Both the biogas flare and the gas engine stack are also in place now, and work is also continuing on establishing concrete plinths for the associated pipework."

The steelwork that will form the digestate treatment building has also been constructed, as have the control room area for this part of the plant. Groundworks continue on establishing the digestate storage area and the foundations for the gas engines.


Preparing for reactor section delivery

"The construction of the REnescience plant continues full steam ahead, so that we can be ready in spring next year. The construction is continuing on the waste reception bunker and the concrete plinths where the REnescience reactors will be situated, and we're also progressing with the earthworks at the front of the plant, which will create space for lay down areas," says Flemming Ravnholt Kanstrup.

DONG Energy is now focusing the planning work on the reactor section delivery which is scheduled for November 2016.

The REnescience plant in Northwich is expected to be operational in early 2017. DONG Energy will finance, build and operate the plant in the North West of England and will also look into the possibilities for building similar plants in other places around the world.