Ørsted Launch Round 2 of the "Skills Fund" for Coastal Areas of Yorkshire, Lincolnshire and North Norfolk
2018-07-16T12:24:00.0000000Z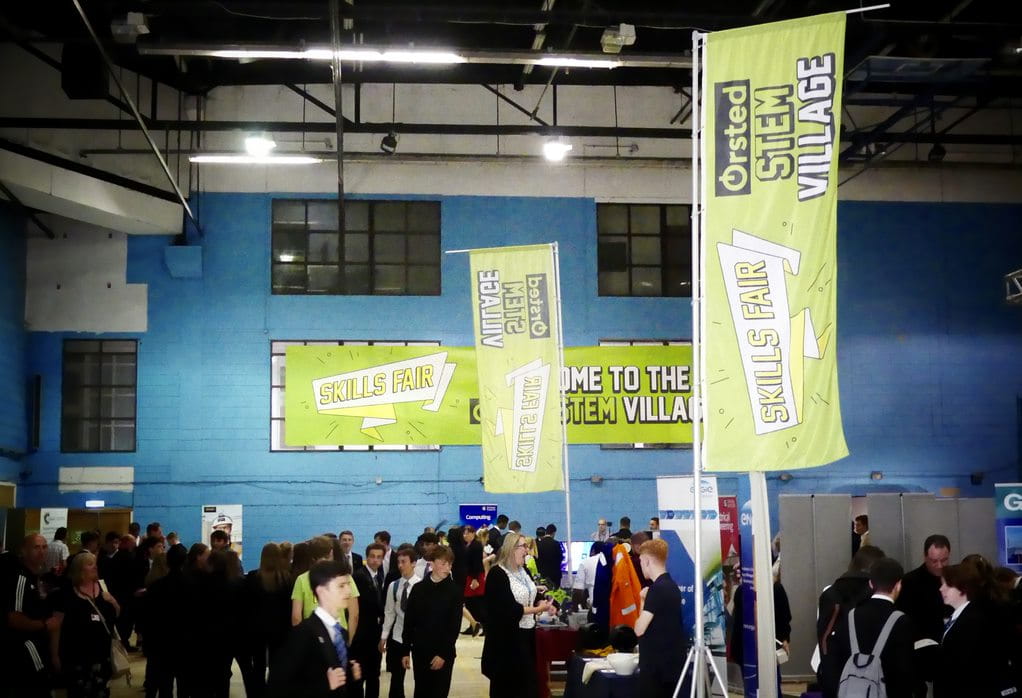 Ørsted are delighted to announce that the second round of their East Coast Skills Fund is now open to applications. £55,000 will be available again through an open application process to experienced organisations that can develop and deliver Science, Technology, Engineering and Maths (STEM) related training or education courses, a one-off event, or a programme of targeted events. The full £55,000 may be awarded to one organisation, or split between a number of groups that apply. The minimum grant organisations can apply for is £10,000, and the closing date for applications is 12 September.
A further £20,000 will again be targeted at colleges within the Fund's coastal area of benefit, and will be used to help finance local students who are unable to access traditional funding streams for support.
Natasha Nanuck, Ørsted's Senior Stakeholder Advisor, said "As a predominately engineering-based company, we recognise the importance of developing STEM skills, especially in the areas where we will be operating for a number of years.
"The East Coast Skills Fund will commit £75,000 each year for 20 years to help to improve local skills and employment opportunities. Following an extremely positive and high level of interest to the first round of the Skills Fund last year, we are delighted to announce the opportunity is now open again. "
The Skills Fund forms part of the company's £465,000 East Coast Community Fund 20 year annual commitment and is part of the community engagement programme for Ørsted's Hornsea Project One and Race Bank offshore wind farms, which are located off the Yorkshire, Lincolnshire and North Norfolk coast.
Both wind farms combined will be capable of providing enough energy for over one and a half million homes.
As well as contributing £465,000 a year to the East Coast Community Fund, Ørsted has also partnered with Teach First to transform the skills landscape in the North. As part of this Ørsted support Teach First on a number of challenging targets to improve the teacher attraction and retention, and pupil progression in Grimsby, Hull and Merseyside.
The Fund is being administered by the independent grant-making charity GrantScape. For further information about the Fund and to find out how to apply, please visit their website www.grantscape.org.uk or call 01908 247634.
In the first round of funding, Grimsby Institute received £41,675 for an annual programme of events designed to excite, inform and spark curiosity to over 2000 students in junior, secondary, higher education across the coastal zones of North East Lincolnshire, North Lincolnshire, East Riding of Yorkshire and East Lincolnshire. Part of this funding went towards a careers event held on Thursday [12 June], including a STEM Village specifically to inspire young people into STEM careers.
The second award of £13,325 went to Alderman Peel High School in Norfolk to develop a sustainable STEM development and outreach project over a two-year period where STEM teachers will work with employers to embed real life project activities into the National Curriculum.
About GrantScape
GrantScape is a grant-making charity committed to enhancing the environment and strengthening local communities through its grant programmes. GrantScape's experience stretches back to 1997 and it has awarded grants totalling over £80 million to deserving projects over this time.
GrantScape manages a range of community and environmental grant programmes on behalf of corporate and local authority clients. These are tailored to their individual requirements, which is the charity's speciality. In addition, GrantScape offers a professional project management and grant process review service to groups requiring support with these activities.
For further information, please see: www.grantscape.org.uk or follow us @GrantScape1
About the East Coast Community Fund
Ørsted has committed to a Community Fund worth approximately £465,000 each year for 20 years. £75,000 of the Fund each year is ring-fenced for a 'Skills Fund'.
The Fund supports community and environmental projects along the Yorkshire, Lincolnshire and the North Norfolk coasts (as far as Wells-next-the-Sea), within a defined area. It is split equally between two annual funding rounds. There are two levels of grants available:
Small grants between £1,000 and £5,000
Main grants between £5,001 and £50,000
Applications to the Fund are made using an online application system via the GrantScape website: www.grantscape.org.uk .