The future is here: automated drone robots inspect massive 80m wind turbine blades
2018-07-18T09:18:00.0000000Z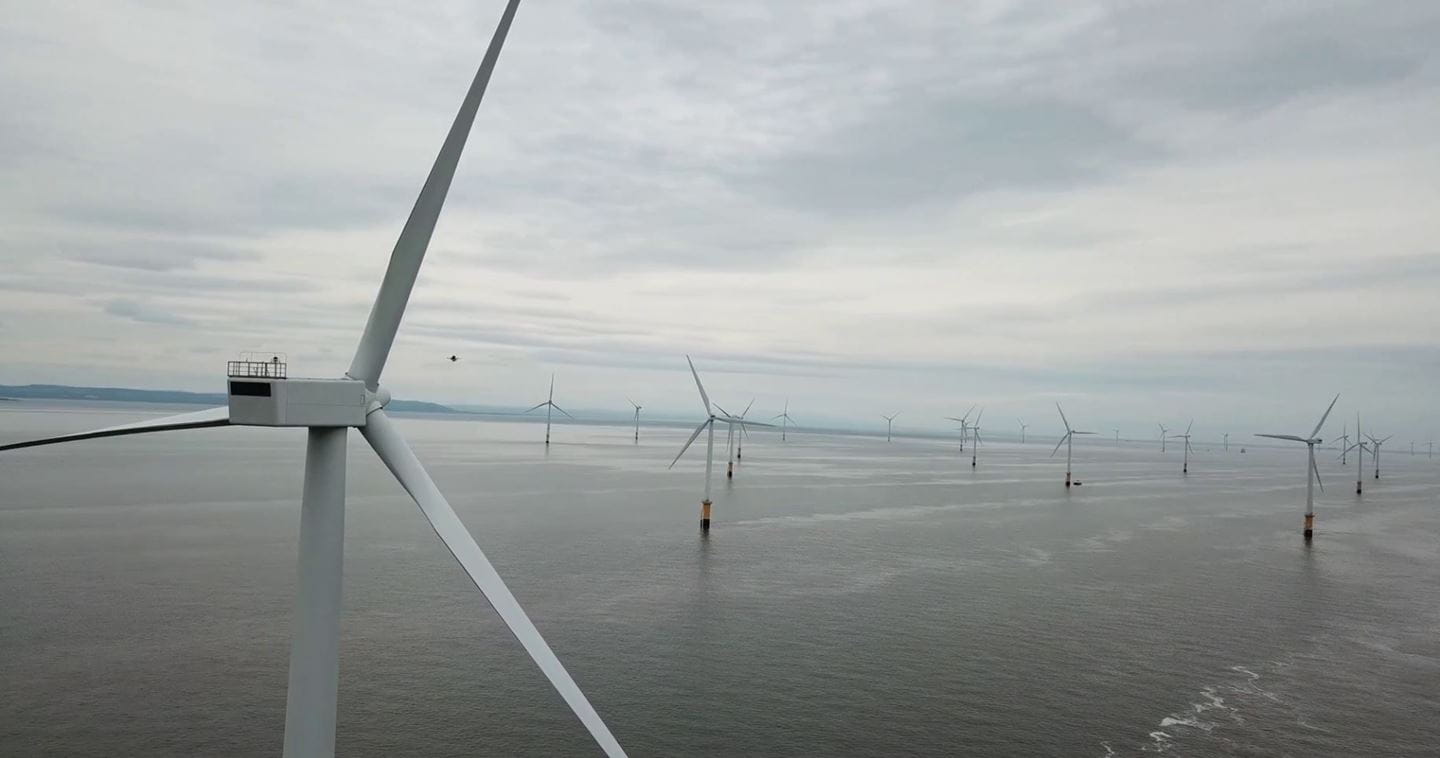 Automated drones inspect biggest wind turbine blades in the world
Using drones, inspection down time can be reduced by 85%
Bigger wind turbines are helping to reduce the cost of offshore wind even further
Standing at a staggering 195m above sea level, 32 eight-megawatt wind turbines are generating clean energy off the coast of Liverpool Bay at Burbo Bank Extension offshore wind farm.
Their massive 80m blades, as long as 9 double decker buses, are the biggest in the world.
Working with SkySpecs, provider of robotics solutions for the wind energy industry, Ørsted who operates the wind farm, has successfully completed an automated inspection of these giant turbines.
Using drones, the time taken to inspect the blades reduced from around 2 hours to approximately 20 minutes.
David-Lee Jones, Ørsted's Senior Technical Project Lead, said: "Wind turbine technology has surpassed the industry's expectations, making huge strides in innovation in a surprisingly short amount of time. Our 8MW turbines at Burbo Bank Extension, the largest wind turbines in the world, were installed in 2016. They sit adjacent to Burbo Bank, where the 3.6MW turbine made its debut in 2007. The fact that turbines have doubled in power in just 10 years is incredible, and it won't be long until next generation models are close in size to the Eiffel Tower.
"Bigger turbines have certainly helped in the rapid cost reduction we've seen in offshore wind, but also means we face new technical challenges in terms of inspecting and maintaining the turbines. Providing consistent image quality across the largest turbines offshore requires consistency from the drone. This was the purpose of our work with SkySpecs. We really wanted to validate that their technology could provide the type of precise and robust inspection capabilities that Ørsted expects"
SkySpecs' CTO Tom Brady said: "We are pleased that we've helped Ørsted move ahead with their goals. As an organisation, we are committed to applying robotic solutions to solve challenges faced by the renewable energy. We're helping owners craft their predictive maintenance strategies with a mountain of blade data and analytics tools that help them understand the health of their fleet."
Video footage of the automated drone inspection - footage from SkySpecs