Teesside's EEW OSB to export offshore wind components to Netherlands thanks to Ørsted orders
2018-10-25T07:30:00.0000000Z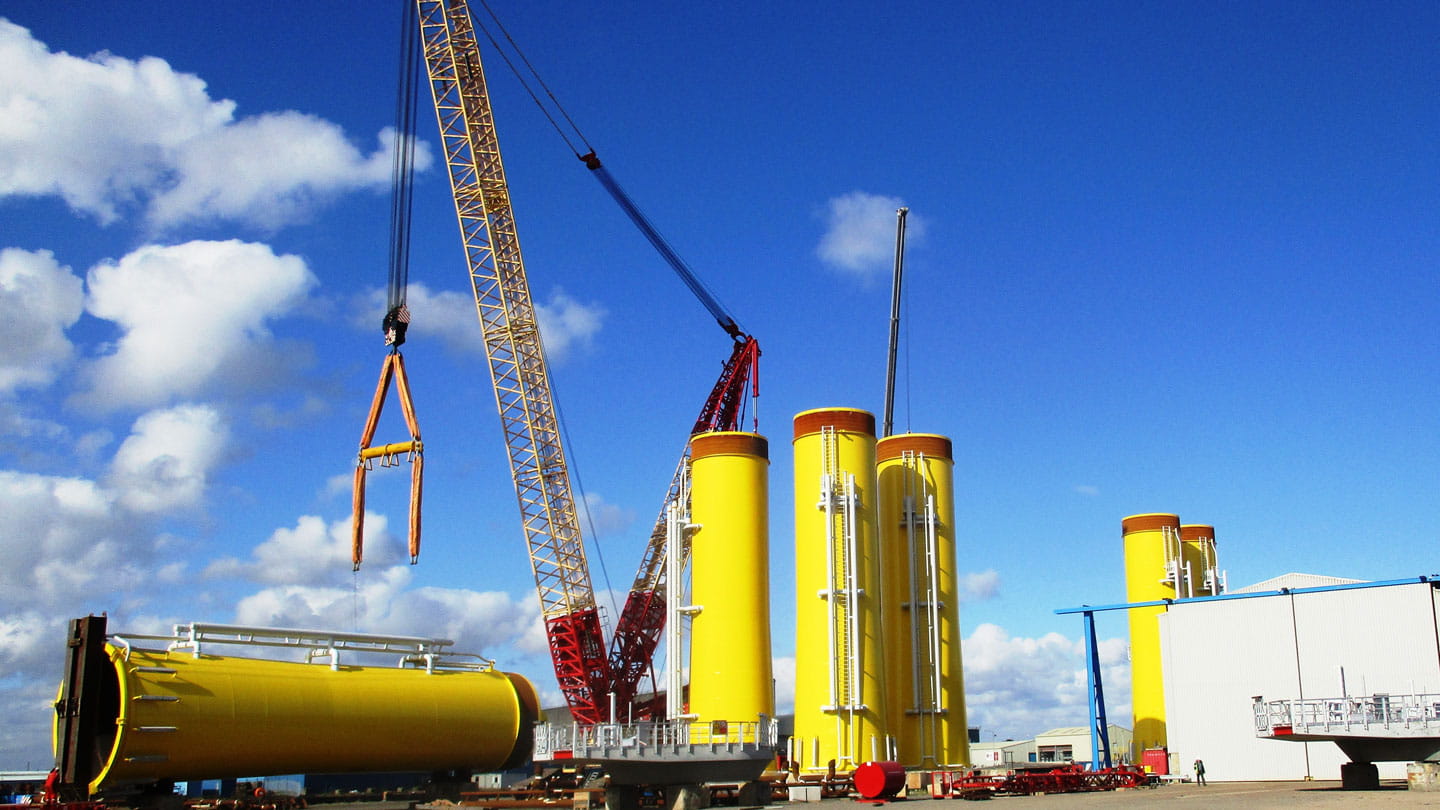 Contract safeguards 180 Teesside jobs
First export order for EEW OSB. Under previous owners the facility was closed but reopened in 2015
One of an increasing number of UK firms taking advantage of the global offshore wind market
By 2030, total UK offshore wind export value could increase five-fold to £2.6 billion
EEW OSB, a Teesside facility that manufactures transition pieces (TPs) used in offshore wind farms, is entering the international market thanks to multiple contracts with Ørsted, the global leader in offshore wind.

The multi-million pound contract announced by Ørsted today is for 35 TPs for Dutch offshore wind farm, Borssele 1 + 2, and represents EEW OSB's first ever export order. It also safeguards the 180 jobs at the facility and guarantees high utilisation for the first half of 2019.

Sascha Hofmeister, Managing Director of EEW OSB, said:

"The facility's first UK order, for 16 transition pieces, came from Ørsted for its Burbo Bank Extension project and Ørsted has steadily increased its order numbers since then, including for around half of the TPs for the world's biggest offshore wind farm, Hornsea Project One. By placing orders for a significant number of TPs for each project, Ørsted has supported the establishment of the facility and its ability to ramp up its operations, which has culminated in this contract to supply its Dutch offshore wind farm.

"We are excited to be exporting abroad for the first time. The offshore wind industry is clearly growing globally and having firmly established ourselves as trustworthy suppliers for Ørsted's UK projects, we are of course delighted to be working with them again."

EEW OSB joins other UK companies that are exporting thanks to the offshore wind industry. MHI Vestas Blades UK, based on the Isle of Wight, has supplied Ørsted's German Borkum Riffgrund project and Diss-based Ordtek, that specialises in detecting unexploded bombs on the seabed, is exporting to Ørsted's projects in the US and Taiwan.

Matthew Wright, Ørsted UK Managing Director, said:

"By building long-term relationships with highly productive suppliers such as EEW OSB, MHI Vestas Blades UK and Ordtek, UK companies from across the offshore wind sector can not only benefit from UK projects, they can really take advantage of the growing global export opportunity too.

"Supply chain companies are already exporting to 22 countries and the value from UK offshore wind exports is expected to grow five times by 2030. Offshore wind is a rapidly growing industry that can be the backbone of our future energy system, and there are so many great opportunities for UK businesses to benefit."
Ørsted is holding a supplier information day for companies interested to know more about their latest project in construction, Hornsea Project Two. Representatives from both Ørsted and its Tier One suppliers will be at the event, which takes place on 14 November at the Magna Science Adventure Centre in Rotherham. For more information or to book your place see: http://bit.ly/HOW02UKEvent
EEW OSB and Ørsted
EEW OSB specialises in the fabrication of the striking yellow TPs, which link the monopile foundations of offshore wind turbines with the towers, incorporating key infrastructure to access and maintain the wind farm. Each one weighs 400 tons, around five times as heavy as a space shuttle.
The firm's first order, for 16 TPs, came from Ørsted's Burbo Bank Extension project and one year later, Ørsted placed an order for 40 TPs for Walney Extension, the largest offshore wind farm in the world.
In November 2017, Ørsted announced that EEW OSB would manufacture 86 of the 174 TPs for Hornsea Project One, which will overtake Walney Extension as the biggest offshore wind farm in the world when it becomes operational in 2020.
The deal for Borssele 1 + 2 was highlighted by the Department for International Trade as part of the Dutch State Visit earlier this week: https://www.gov.uk/government/news/more-than-500-jobs-and-5m-investment-by-uk-fintechs-as-uk-dutch-trade-relationship-goes-from-strength-to-strength