Hornsea Project One marks successful completion of one of offshore wind industry's largest ever geotechnical campaigns
2015-04-22T22:00:00.0000000Z
A UK supplier has successfully completed one of the largest seabed investigation campaigns in the history of the offshore wind industry in preparation for DONG Energy's 1.2 gigawatt Hornsea Project One project.

Located 120km off the Yorkshire coast, the project is scheduled to go into operation by 2020 when it will be able to meet the electricity needs of around 800,000 UK homes.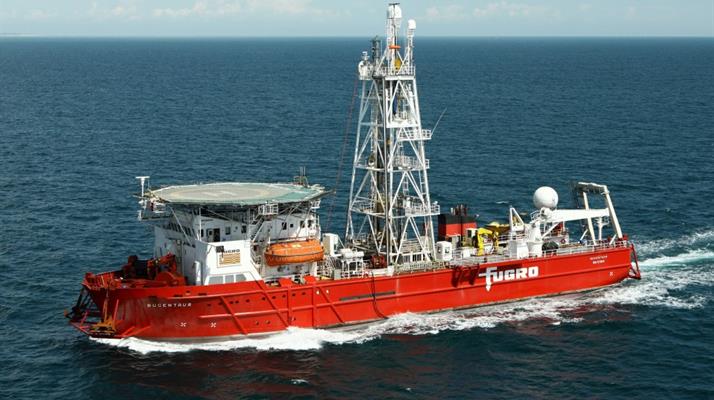 The work has been completed within four months by Fugro who were awarded the £13 million contract last November following an extremely competitive tender process. The company's geotechnical vessels undertook close to 2,800m of seabed cone penetration testing and more than 5,000m of boreholes on all future WTG and OSS positions as part of the detailed site investigation.

Søren Egede Johannesen, team lead in DONG Energy's Site Investigation Project Management, said: "This is the biggest geotechnical campaign we have undertaken and among the largest seabed investigation campaigns the offshore wind industry has seen."

He added:"Fugro used two of the largest and best equipped geotechnical vessels available on the market - M/V Greatship Manisha and M/V Bucentaur - to undertake the investigation work."

Hornsea Project One received development consent from the UK Secretary of State for Energy and Climate Change in December and then in February DONG Energy exercised its option to acquire full ownership of the project from joint venture partner SMart Wind - a consortium of Mainstream Renewable Power and Siemens Financial Services (SFS),

It is one of three projects for which DONG Energy was awarded Financial Investment Decision Enabling Contracts for Difference by the Government in April 2014.

Daniel Deen, Senior Project Manager at Fugro GeoConsulting said "The performance on this campaign has been a great example of how the various parties should come together and deliver a large scale project during the winter months, which historically have not been kind. While there have been challenges and issues to overcome, we have worked together as a team to deliver the scope of work and fulfil the project objectives."

Fugro GeoConsulting is part of the Fugro Group, the world's largest integrator of geotechnical, survey, subsea and geoscience services with a global workforce of over 12,500 employees.