Multi-million pound offshore wind cable contract sparks investment in Wrexham facility
2018-08-02T09:00:00.0000000Z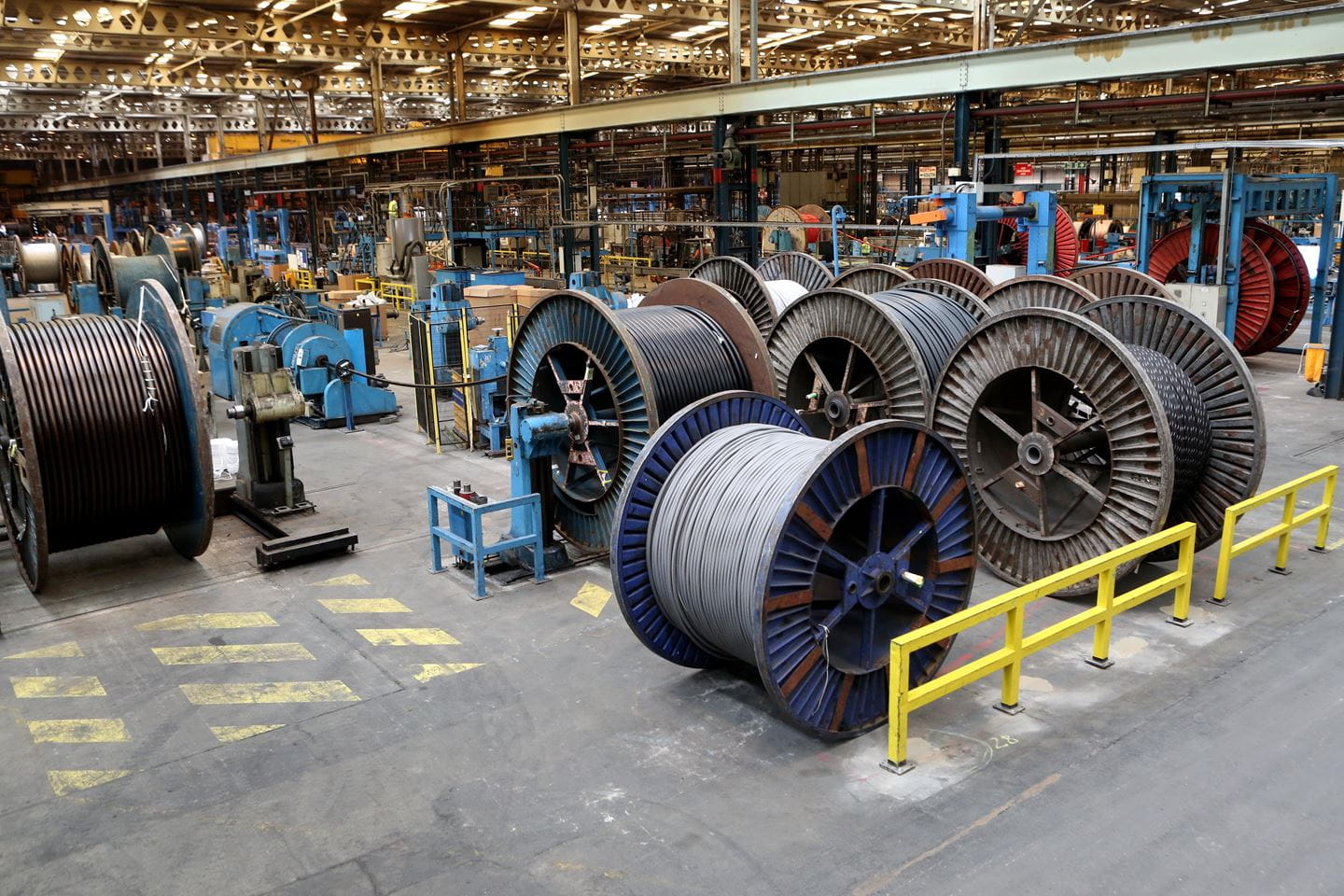 Contract signed between Ørsted and Prysmian Group to supply submarine
inter–array cables for the world's biggest offshore wind farm


Wrexham will become the first UK facility to manufacture submarine array cable cores, strengthening the UK supply chain
Leading cable installer and supplier Prysmian Group has been awarded a multi-million pound contract to supply cables for what will become the world's biggest offshore wind farm, Hornsea Project Two.
The wind farm, currently being constructed by Ørsted, the global leader in offshore wind, will be located 89 kilometres (km) off the Yorkshire Coast. When operational in 2022, it will be able to supply well over 1.3 million UK homes with green electricity.
In total over 300km (around the same distance from London to Wrexham) of inter-array cables will be supplied by Prysmian Group, with 900km of cable cores manufactured in Wrexham, UK.
As a result of this massive order, Prysmian Group is upgrading its Wrexham facility to become the first UK facility to manufacture submarine array cable cores.
Minister for Investment, Graham Stuart, said:
"Prysmian's investment is a clear display of confidence in the UK's flourishing renewable sector, and will contribute to improving quality of life in the UK for generations to come.
"An investment such as this epitomises exactly the type of work that DIT is doing to deliver jobs and prosperity in communities up and down the country.
"DIT is able to provide wide-ranging support for investors globally across 108 countries and in all regions of the UK, including expert advice on sector-specific issues such as infrastructure and renewable energy. Through the Invest in GREAT website, prospective investors can find a wealth of information on market opportunities, legal support and much more."
Alessandro Panico, Sales Team Manager Offshore Wind Prysmian Group, said:
"We are proud to support Ørsted in providing the UK market with the highest quality, locally manufactured cables for the next generation of UK offshore wind farms. Alongside this we have launched an important investment plan to increase our submarine cables production capacity in order to meet the growing demand from the sector.
"This key investment in our Wrexham facility is a sign of the growth of the UK offshore wind supply chain, and our strategic ambitions in the renewables industry. This order represents around two years of production for this facility, and will benefit other companies that want to deliver competitive local content in their UK projects."
Duncan Clark, Programme Director for Hornsea Projects One and Two at Ørsted, said:
"We are delighted to be working with Prysmian Group who have years of experience and a strong track record of innovating, including the development of high voltage submarine cable solutions. This inward investment is a clear signal of confidence in the continued growth of offshore wind in the UK.
"In order to maintain the UK's leading position in offshore wind, further development of a robust, competitive supply chain is needed to not only provide for UK projects, but also to take advantage of exporting abroad as the industry continues to grow globally. Working with Prysmian to secure locally manufactured cable cores is just one of the ways we are engaging with suppliers to ensure our wind projects have the highest viable proportion of UK content."
Prysmian Group is a world leader in the energy and telecom cable systems industry, and has four factories in England and Wales. They will be responsible for the design, manufacture, supply, termination and testing of inter–array submarine cables connecting 110 wind turbines and the offshore substation platform.
- Ends -
Prysmian Group
Prysmian Group is world leader in the energy and telecom cable systems industry. With almost 140 years of experience, sales exceeding €11 billion (pro-forma as of 31.12.2017), about 30,000 employees in over 50 countries and 112 plants, the Group is strongly positioned in high-tech markets and offers the widest possible range of products, services, technologies and know-how. It operates in the businesses of underground and submarine cables and systems for power transmission and distribution, of special cables for applications in many different industries and of medium and low voltage cables for the construction and infrastructure sectors. For the telecommunications industry, the Group manufactures cables and accessories for voice, video and data transmission, offering a comprehensive range of optical fibres, optical and copper cables and connectivity systems. Prysmian is a public company, listed on the Italian Stock Exchange in the FTSE MIB index.
Ørsted
The Ørsted vision is a world that runs entirely on green energy. Ørsted develops, constructs and operates offshore wind farms, bioenergy plants and innovative waste-to-energy solutions and provides smart energy products to its customers. Headquartered in Denmark, Ørsted employs 5,600 people, including over 900 in the UK. Ørsted's shares are listed on Nasdaq Copenhagen (Orsted). In 2017, the group's revenue was DKK 59.5 billion (EUR 8.0 billion). For more information on Ørsted, visit orsted.co.uk or follow us on Facebook, LinkedIn, Instagram and Twitter.