Ørsted launches immersive safety programme in a first for the Humber
2020-08-27T15:00:00.0000000Z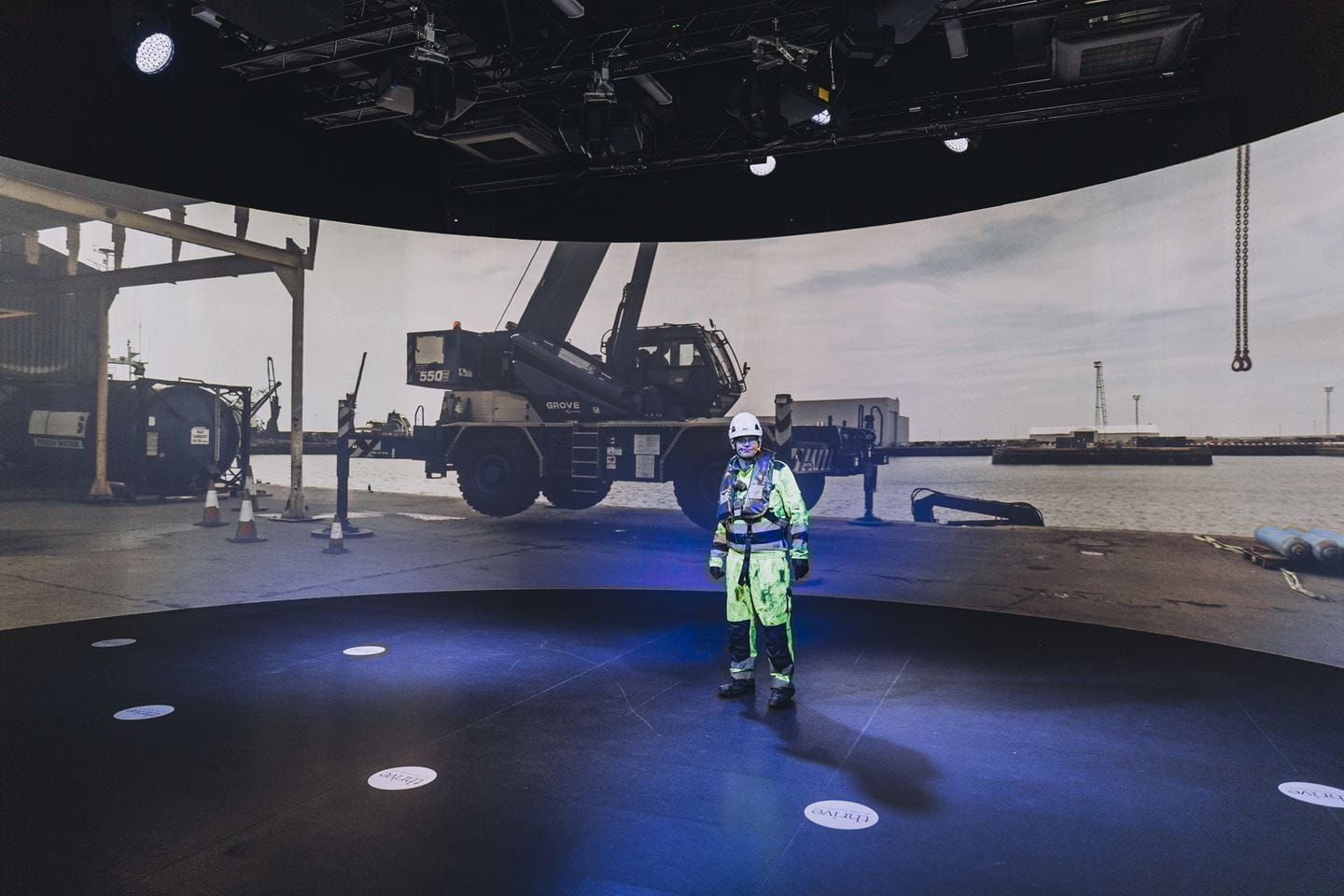 In a first for the Humber region, leading renewable energy company Ørsted have today celebrated the opening of their fully immersive safety training programme called Thrive.
Having committed £1.4 million funding to create the purpose-built facility in partnership with training specialists Active Training Team (ATT), renewable energy providers Ørsted are proud to unveil their pioneering new project, sited at the MODAL Training Centre in Immingham.
Ørsted will initially be inducting all personnel working on the new Hornsea Two offshore wind farm project starting from this autumn, before roll-out continues to other colleagues.
The one-day interactive, multi-media programme is designed to transform behaviours and attitudes to safety. Thrive includes a hard-hitting multi-media scenario which examines the build-up to a fatal incident on a load-out operation and its consequences.
With high-quality production values and industry-leading technology, the programme will deliver a powerful immersive experience and has also brought over 60 new jobs and contracts to the area.
As well as production crew, the actors and construction personnel were all hired from the region to support the project.
The launch event had originally been planned for earlier in the year and to allow local MP's, industry leaders and Humber business representatives to attend. However, COVID-19 meant changes needed to be made to ensure the programme could be delivered safely.
Jason Ledden, Ørsted Senior Construction Project Manager for Hornsea Two and the Project manager for the Thrive facility development said: "Safety is a core value and as such, it has been extremely difficult to postpone the roll out of this pivotal training. We've reduced numbers and introduced safety measures to ensure that our programme is fully compliant with government guidelines under these difficult circumstances.
"We hope that other industries across the Humber will utilise this new exciting resource which aims to bring about behavioural changes in attitudes towards safety."
Thrive is designed as a legacy project for the wind farm, enabling other companies and sectors to put their people through the programme. As one of the largest employers in the region, ABP's CEO Henrik Pedersen explained how the port authority had already committed to the project: "ABP is one of the largest employers in the region and the UK's leading port operator with a network of 21 ports across Britain. With such a large operation of many moving parts, safety is of critical importance to everything we do. Safety is a core value at ABP, and the Thrive safety leadership centre is an integral part of ABP's Behavioural Safety Training programme. "
Innovators in safety leadership, ATT works with leading companies across the UK and Europe including Siemens, E.ON, Crossrail and TfL. Their award-winning programmes deliver tangible changes in behaviour, attitudes and outcomes.
Dermot Kerrigan, Co-Director of ATT said: "Thanks to Ørsted's vision and investment, ATT has designed a ground-breaking safety leadership centre of excellence on the Humber. As well as the wind power version of the programme, for use by Ørsted's Hornsea Two and other clients in the renewables sector, we also look forward to hosting bespoke versions of the programme for a variety of industries in the region – and beyond."
- ENDS –
| | |
| --- | --- |
| Contact: Ørsted | Contact: Active Training Team |
| Louise Thackwray | Dermot Kerrigan |
| UK Media Relations Manager, Ørsted | Director |
| | |
| +44 79 7 9165849 | +44 (0)7966 541001 |

About Ørsted
The Ørsted vision is a world that runs entirely on green energy. Ørsted develops, constructs and operates offshore and onshore wind farms, solar farms, energy storage facilities, and bioenergy plants, and provides energy products to its customers. Globally, Ørsted is the market leader in offshore wind and it is constructing the world's biggest offshore wind farms off the East Coast of the UK. Its UK offshore wind farms generate enough clean electricity for over three million UK homes. Ørsted ranks #1 in Corporate Knights' 2020 index of the Global 100 most sustainable corporations in the world and is recognised on the CDP Climate Change A List as a global leader on climate action. Headquartered in Denmark, Ørsted employs 6,500 people, including over 1000 in the UK. Ørsted's shares are listed on Nasdaq Copenhagen (Orsted). In 2019, the group's revenue was DKK 67.8 billion (EUR 9.1 billion). Visit orsted.co.uk or follow us on Facebook, LinkedIn, Instagram and Twitter.
---
About ATT
About Active Training Team
Active Training Team are innovators in safety leadership. ATT's unique immersive programmes give people a clear understanding of their role in safety and the communication tools to make a difference. Working across the construction, transport and energy sectors, ATT designed and delivers the game-changing 'EPIC' induction for the Thames Tideway Tunnel Project. Further clients include Siemens, E.ON, Crossrail and TfL. Behind the effectiveness of ATT's work lies a deep understanding of the way that heightened emotional and sensory experiences impact on learning, memory, recall, and subsequent behaviour. ATT's aim is to set the benchmark in safety leadership and to work with organisations who share this aspiration.